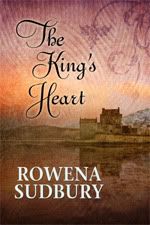 You may recall my absolute joy at receiving a recommended read from
Two Lips Reviews
? The reviewer asked me if I wanted to write a blog for her, and it was published yesterday. Stop by and check it out here...
Make Mine Medieval
I had long wanted to write a blog about how dirty and cruel medieval times were, but just never seemed to have the time. This blog explains, to an extent, one of the main changes I had to make in
The King's Heart
, and why I needed to. One of these days I'll talk more about this, but this is a beginning.